Executive Council
The Executive Council (EC) comprises three elected office bearers and the President. It is responsible for the execution of the annual strategy of IAMAI as set by the Governing Council.
| Member Name | Organization | IAMAI Designation |
| --- | --- | --- |
Governing Council
The Governing Council (GC) is the highest elected representative body of IAMAI. It sets the strategic direction of the association. A 24-member Governing Council is elected every two years based on one member one vote. Three office bearers: Chairman, Vice Chairman and Treasurer are elected through this process. IAMAI President is an ex-officio member of the council.
| Member Name | Organization | Designation |
| --- | --- | --- |
Previous chairpersons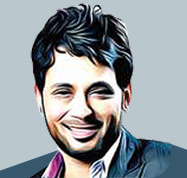 Anupam Mittal
2006-2007
MVAS industry organised for the first time. Met with TRAI Chairman to discuss the Short Code issue.
Invited by the Minister of Communications and IT to ideate on ways and means of increasing broadband penetration.
IAMAI's membership fee was reduced to include start-ups.
One member one vote introduced.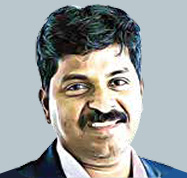 J. Murugavel
2007 - 2008
Pioneering estimation of Internet users in India.
Given the responsibility to prepare a draft five-year vision for internet penetration by the Department of Information Technology, Government of India.
Payments Group formed.
Pioneering report on the adoption of digital among the SMEs.
Trade (e-commerce, advertising) numbers formally began.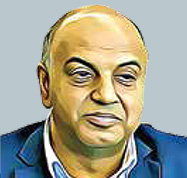 Sanjeev Bikhchandani
2008-2009
Invited to draft the rules and regulations, governing Section 79 of the IT Act.
TRAI recognizes the mobile value-added services (VAS) industry.
Pioneering work on safe surfing: reached 30,000 students across four cities.
Payments Settlement Act passed.
Benchmark agreement with Advertising Agencies Association of India (AAI) on credit terms to agencies along with a well-defined credit recovery process.
Given the responsibility by TRAI to be the nodal agency for 'Do Not Disturb' (DND) registration.
Invited by the RBI to draft Pre-Paid Instruments guidelines.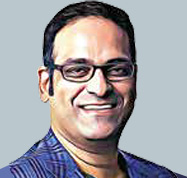 Shailesh Rao
2009-2011
RBI accepts IAMAI recommendations on payment aggregators.
The first report on Cash-to-Cashless Transactions was published.
The first overseas mission of VAS companies to France and Switzerland.
Deposed to the Parliamentary Standing Committee on Copyright Bill.
DAVP accreditation for digital media and SMS aggregators.
The first study was published on the impact of broadband on India's GDP growth.
The first report on the evolution of MVAS was published.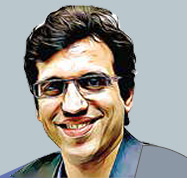 Hitesh Oberoi
2011-2013
Internet and mobile advertising exempted from service tax.
A writ petition was filed on Sec 79 of the IT Act in the Supreme Court.
India crossed the landmark figure of 100 million internet users
National Optical Fibre Network (NOFN) was announced at the India Digital Summit.
Invited to the NOFN Advisory Council chaired by the Minister of Telecommunications and  IT, Government of India.
IAMAI was invited to be a member of the Cyber Regulations Advisory Committee.
First offsite with CMOs.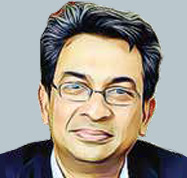 Rajan Anandan
2013-2015
Payments Council of India formed.
IAMAI was invited by the Election Commission to present views on adherence by social media. platforms to the Model Code of Conduct.
First report on the impact of social media on elections published.
Active role in the consultative process of evolving the outline of an effective privacy regime in India.
Mobile 10X launched.
Supreme Court strikes down Sec 66 and revises Sec 79 (a) of the IT Act on IAMAI's writ petition
The first mission of CEOs to China.
Dedicated India pavilion set up at MWC Barcelona.
The pioneering report titled India@Digital Bharat was published, which highlighted that India's internet economy will contribute 5% to the GDP by 2020.
The first report on e-commerce was published.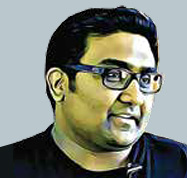 Kunal Shah
2015-2017
Impleads in Delhi High Court on FDI in e-commerce: The Department of Industrial Policy and Promotion's (DIPP) clarification vindicates position.
Invited to discussion on Consumer Protection Bill.
Ensuring net neutrality through a TRAI ruling on differential pricing.
First of its kind research on 'Index of Internet Readiness of Indian States', highlighting their standing on various parameters of internet readiness.
First India Affiliate Show.
Submission on Equalisation Levy (EL) leads to no further extension of EL in budget 2017.
Invited to Ratan Watal Committee on Digital Payment Frameworks.
Five cities Start-up Connect programme launched.
Governing Council expanded to 24 members.
Twelve new sectors introduced.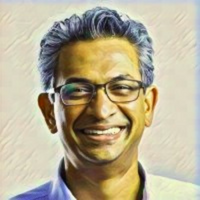 Rajan Anandan
2017-2019
Invited by the Election Commission of India (ECI) to present views on Section 126A of the People's Representation Act (PRA).
Proactive engagement with the Government of India on various key issues such as Angel Tax, National Policy on E-Commerce.
Played a critical role in drafting a response to the proposed amendments of Intermediary Rules, in the form of the Information Technology Intermediary Guidelines (Amendment) Rules, 2018.
Active Role in OTT regulation consultation. 
First report on the 'Ease of Doing Business in India' published. 
First report on the growth of B2B digital services in India, and how such services are empowering MSMEs in other sectors published.
Formation of new committees such as Internet of Things (IoT), EdTech, Healthtech, Online Gaming, Blockchain, AR/VR and AI. 
Led the digital sector's response to the Draft Personal Data Protection Bill (2018) being released for public consultation by the Ministry of Electronics and Information Technology (MeiTY) 

on Bill (2018) being released for public consultation by MeiTY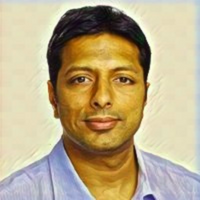 Amit Agarwal
2019-2021
Launch of Bharat Bhasha Project with the aim to close the digital gap.
Launch of micro entrepreneurs' empowerment project.
The first report on Economic Implications of Cross-Border Data Flows and Digital Technology Policy for India's USD 5 Trillion Economy was published.
New sectoral events organised on IoT, Gaming, Blockchain and Emerging Tech.
Active role in data governance consultation, OTT content regulations, consumer protection and the intermediary guidelines. 
Consultation with the government for framing of Non-Personal Data Regulation.
Unveiled the Universal Self-Regulation Code for online curated content platforms (OCCP)
Invited by NITI Aayog for comments on 'Enforcement mechanisms for responsible AI'.
First reports on 'Blockchain Technology and its Industry Adoption' and 'Unpacking a Billion Dollar Industry: Digital Games and Sports in India' published.